Dear Harp Friends,
There is new music from Frank Voltz, Kathryn Cater, Fran McGaughey, Joy Slavens, Anna Dunwoodie and Megan Metheney and we now have it in stock!
Don't forget our regular 10% multiple copy discount on print music. Besides a savings for teachers, ensembles can have one person order for the group, get the discount and save even more with a single shipping charge!  The discount is built in, so whenever you order 2 of the same title, you automatically receive a discount on those items.
The one and only Frank Voltz has 2 new titles!
Heather's Song – sweet and lyrical.
Mountains of Japan – majestic and mysterious.  Many of our customers eagerly await anything new by Mr. Voltz.  He has a charming style!
More than a few of our customers own everything Mr. Voltz has ever arranged or composed – he has a huge fan club!


Kathryn Cater  composer and performer, is also a prolific writer, photographer and collector/organizer of music education materials. Among her many popular harp compositions and arrangements is a series of harp learning books focused on dogs, cats, bugs, birds and horses. Her music is well-loved by children, but adults play and enjoy her music equally. Many adult harpists who play in therapeutic situations use this very music. Cater, whose self-created You Tubes are enchanting and clever, has a web site at https://harprose.com/. Her You Tube Channel is https://www.youtube.com/channel/UCgXizOfBmb-xX-RmMKenGjQ  —  new from Cater:
Silent Night Duo for Flute and Lever Harp – download version
Silent Night Duo for Flute and Pedal Harp – paper version
Before I forget, we have a lovely Venus Diplomat from 1998 in mahogany on the  showroom  floor.  In perfect condition, with padded case and shipping trunk.  $13,500.  And, for those of you needing a small harp for school, we have several Dusty Strings Ravennas immediately available.
From Fran McGaughey – Ballo Amoroso, early music ensemble (mid 1500s) by Lachambre.  McDowell's To A Wild Rose, harp solo. She has 49 downloadable titles available, most are for ensemble.  Click HERE to see them all. Her last name is pronounced ma-GOY and rhymes with McCoy like the "real McCoy".

Last year Joy Slavens came out with an easy Christmas book that was well received – nice arrangements, not hard, great for the beginning adult.  This year we have "Joy at Christmas vol.2" (right now downloadable only, but we expect hard copy soon.)  Plus, volume 1 is now available as a download.  To see the new downloads and a little info about Joy, see her download section.
Anna Dunwoodie has a large selection of downloadable music on our site.   Recently we added Winter Prayer, Valse Brilliante, Hauturu, The Sonsie Lass and All in a Garden Green. Sonsie is a Scottish word meaning attractive.  Anna is listed in the tags on our site – see all her music here.
Megan Metheney has come out with a very unusual Christmas book, called
"Bernard's Christmas – Variations on Works by Bernard Andres."
Each piece combines a work by Mr. Andrès with a Christmas carol.  Presently the book is available only as a download.  Each individual title is also downloadable for $4.  We expect the hard copy book in any day. To view the book and all the individual titles, please click
HERE.
Mary is playing a concert of music featuring contemporary women composers for the harp. If you're interested in the program, you may download it HERE.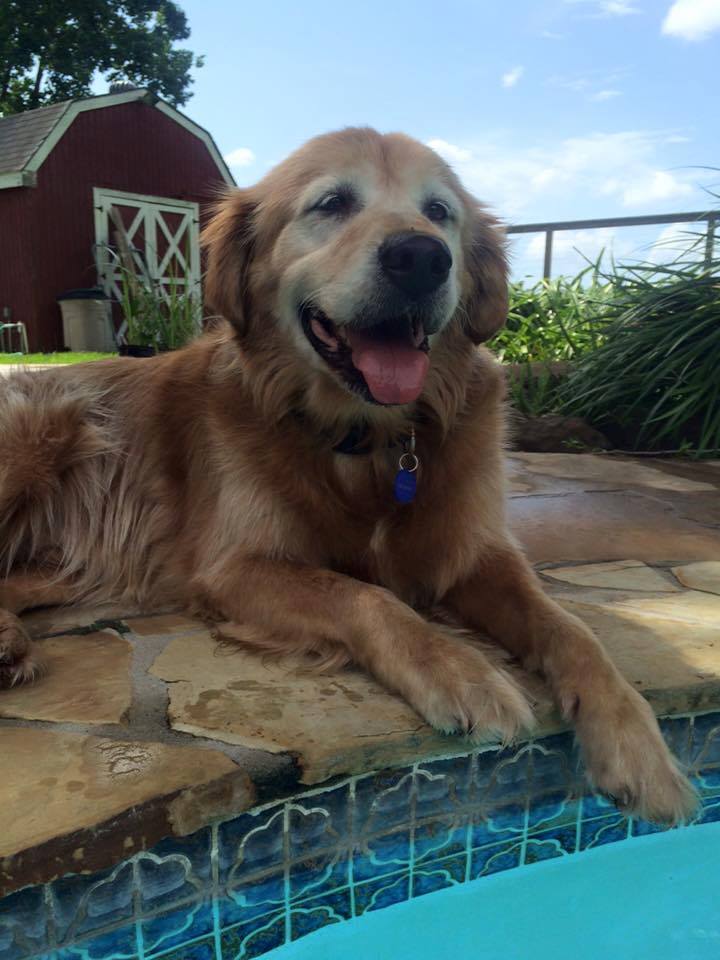 Foster dog Koda Bear may be going to his new home this weekend.  It has been a pleasure and honor knowing you, Koda Bear.
Happy back to school!!
The folks at Melody's.




  Publishing Blog

If you want to keep in the loop, but not receive our e-mails, please consider liking us on FB.  We'll post our announcements there.  If you need to change your e-mail, you can use the unsubscribe option to do that, too. When we send out these announcements, many times we receive a great deal of orders, and sometimes we even run out of certain titles.  We attempt to keep a 4-month supply of each title on hand at all times, based on the current and previous year sales history. If we have run out of a title, you won't be able to order it, but please know that we make every attempt to restock within 10 days.
We generally ship using media mail.  Media is printed or recorded matter, and it used to be known as "book rate" or "library rate".  It is the least expensive way to ship.  We use new box material, or a cardboard support in a new padded envelope to protect your music. We have found that new packaging material survives the journey best, so we don't use recycled material when sending out your orders (except for bubble wrap and paper padding), but we encourage you to recycle the packaging material you receive from us. We flatten and recycle all cardboard boxes from our vendors, and we reuse the bubble wrap.
Your friends at Melody's!